No matter what stage of entrepreneurship you're in, the best thing you can do for development and growth is continuing to learn. If you love to read and have been searching for new books to add to your list, this is the post for you!
We asked 13 entrepreneurs which books really shaped their business journeys.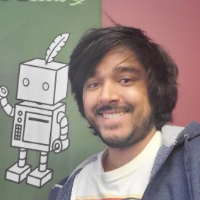 Do the Work by Steven Pressfield
A book that really impacted me as I was beginning to work on the idea that is now QuillBot was Do the Work by Steven Pressfield. I picked it up looking for inspiration while also being short on time–it's a very short book, but it really packs a punch. Getting a company off the ground is extremely hard, and the basis of this book is about how resistance keeps you from realizing your dreams and doing your best work. The better the idea, it seems, the more resistance you feel, but the game is all about how you need to keep going. One step at a time, one decision to not let the resistance overwhelm you, and suddenly, one day you wake up and realize you are well on your way to building the company of your dreams. I recommend this book to anyone looking for a quick, transformative read. It's like an entertaining pep talk to never give up on your ideas, and I love that much of what he writes hits so close to home, like he is reading my mind.
– Anil Jason, CTO of QuillBot
Talking to Humans: Success Starts with Understanding Your Customers by Frank Rimalovski and Giff Constable
Talking to Humans has changed the way I approach learning about customers. It helps us look at our customers as people first – people with a need that our products or services can fulfill. It lays out the right way to gather information on your customers' needs, so that you get real answers, not what you want to hear. That can really help you identify your true market. Now, more than ever, we all need this book to ensure we are delivering something our customers will rave about and keep buying, even in a downturn.
– Christina Inge, Founder and CEO of Thoughtlight
Any book that teaches you to never give up.
For me, it isn't about a single book, but all the good books have a similar message. Never give up, give your all in every position, be social and treat everyone equally regardless of their position, and make sure you learn something from every role. Of course you need a bit of luck too, but the right attitude combined with a positive work ethic will see any individual a good way in their career.
– Didier Penine, Managing Director of Say It With Champers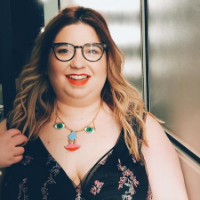 Made to Stick by Chip & Dan Heath
Made to Stick by brothers Chip & Dan Heath helped me go from $0 to $30k my first month in business without spending a dime on marketing and having no prior contacts. The book taught me how to create marketing posts and video topics that would stick in the minds of my ideal clients. I took their wisdom and ran with it straight to the bank!
– Ashley Couto, Transformational Astrologer at Astro With Ash, Inc.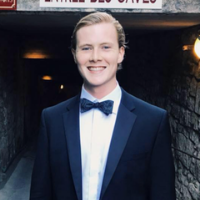 Building a Brand Story by Donald Miller
The best business advice book I have read has to be Building a Brand Story by Donald Miller. Whenever I am trying to refocus our branding or bring on a new client I reference this book. It has a lot of great tips regarding tactical insights and advice on how to execute campaigns properly. Overall it is a great read for all types of business owners as the tips can be applied to nearly all fields.
– Brandon Amoroso, CEO + Founder of electrIQ marketing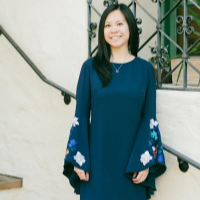 Atomic Habits by James Clear
I love this book because it teaches you that success is the sum of small efforts, repeated. Building a company requires a lot of discipline and the ability to consistently make incremental improvements (getting 1% better everyday) even if you don't see any immediate, visible results. Over time, it all adds up and you'll reach a tipping point that was only possible as a result of all of your past efforts.
– Vivian Chan, Co-Founder of East Meets Dress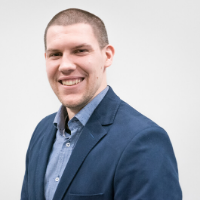 Nail It Then Scale It by Nathan Furr and Paul Ahlstrom
Easy way to waste time and money is creating something nobody wants. There are several models focusing on lowering the likelihood of such an outcome, but I recommend "Nail It then Scale It" over others on similar topics because it is quite pragmatic and hands-on. There are no attempts to sell you anything, steps are laid down in plain English and supported by examples. And there is a lot of nailing.
– Bruno Pešec, President of Pesec Global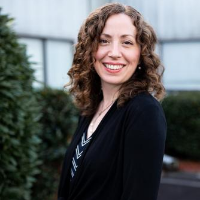 Becoming by Michelle Obama
"Becoming" by Michelle Obama might seem an unlikely pick for an entrepreneur's guide to starting a business. However, as a female CEO in tech, I can attest that this book contributed greatly to my self-confidence and self-reflection. Obama's memoir shares her deep introspection on decision-making along her path from underprivileged student to high profile lawyer to First Lady. I really appreciated her candid insight to the underlying reasons for her various choices and determined path to contentment, especially as it related to her interests in community and social responsibility. These motivating factors dive deep into the human need for matching career with personal interest — an important point for all entrepreneurs to consider.
– Arlissa Vaughn, CEO of Aegis Power Systems, Inc.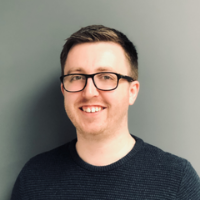 The War of Art: Break Through the Blocks and Win Your Inner Creative Battles by Steven Pressfield
Steven Pressfield's book, The War of Art, has been an invaluable tool for me during my entrepreneurial journey. The book uses that feeling of "resistance" that we feel every time we're faced with actually sitting down and doing the work we've been talking about, but never get around to, and turns it into a living, breathing antagonist. Every time we make an excuse for not doing our important work, that's resistance working against us, and this enemy should be fought at all costs. This book taught me to face this resistance head-on, work through feelings of self-doubt, and do things even when the enemy is telling me not to.
– Ben Harper, Founder of Meet Hugo
Purple Cow by Seth Godin
Purple Cow by Seth Godin is an entrepreneurial classic. It's an easy, fast read but really drills in the concept of what it means to stand out from the crowd. What sets you apart from your competitors in a saturated marketplace? Why would a customer want to buy from you? In business, it's not as simple as creating a product or service and expecting customers to suddenly flock to you. There are so many black and white "cows" out there. Unless you do something remarkable and stand out, you are simply indistinguishable and contributing to the noise. You're just an ordinary cow in the herd. This really helped shape my business from the start. We've stood our ground and stuck to our values in offering our customers the highest quality product when competitors are trying to cut corners. This has helped us stand out for our customers who value exceptional quality.
– Kate Rubin, Owner of Rubin Extensions
The Art of the Start 2.0 by Guy Kawasaki
The Art of the Start 2.0 by Guy Kawasaki is a great read that I recommend to everyone who is thinking of starting a business–whether you have an idea on deck or not. What I liked most about this book was how Kawasaki goes through every stage, from ideas and how to pick them, to the startup itself, to building and leading a team, to organic growth and restructuring. This book puts a lifetime of business, entrepreneurship, and growth know-how down in an accessible format, and I really admire how direct he is about what worked for him, what didn't, and how the rest of us can learn from his experiences. The idea of "selling a vision for a different future" hit home for me because the startup I co-founded aims to disrupt how the world writes by making writing painless–that's the future that we want to see at QuillBot. We are an AI writing platform, so another concept that was extremely helpful was the section on cutting out industry jargon. While our products run using AI/NLP, we can't exactly lead with that to connect with our customers, and in reality they mostly care that our paraphrasing and summarizing tools produce high quality results. It might be about the technology for me, but it isn't for the customer–it's about the product relieving a pain point in the writing process.
– David Silin, Chief Science Office of Quillbot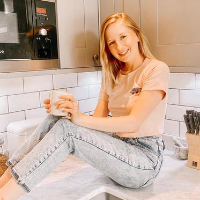 Miracle Morning by Hal Elrond
Miracle Morning by Hal Elrond set my morning routine so that throughout my entrepreneurship journey I have been able to maintain self awareness, great physical and mental health and start every morning visualizing my goals!
– Rachel Martin, Director of Accountant She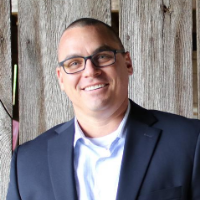 The Millionaire Next Door by Thomas Stanley
The Millionaire Next Door helped carve my path as a CEO of a small boutique planning firm. This book utilizes case studies to build the profile of a millionaire based on net worth. More often than not, those who fall into that category are business owners. As a business owner, understanding the habits of those who have forged ahead of me is crucial to my success. As a business coach, this is often the first financial book I suggest to any of my clients, which are business owners. It gives readers a clear cut picture of exactly where they are right now, as well as helping them determine if they are on their way to being "the millionaire next door." The authors offer practical tips to help grow your net worth, no matter where you are in the process.
– Justin Goodbread, CEO of Financially Simple
Have you read any of these books yet? If not, you're going to have a great list to follow as we head into the colder months!
If there is one book that really shaped you, but it isn't listed here, what would it be?