Resources
These resources may contain affiliate links. We only promote products and services that we know and love.
Thank you for supporting the resources that support Student to CEO!
All
Entrepreneurship
Marketing + PR
Mindset + Routines
Software + Tools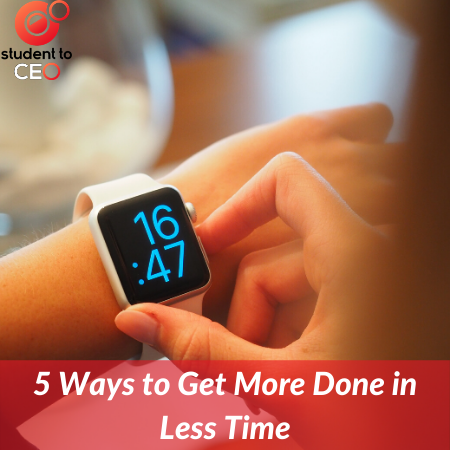 5 Ways to Get More Done in Less Time
Discover how you can make the most out of your days and accomplish more things in a shorter amount of time.
Learn More