You know how the saying goes… you don't know what you don't know.
And when you're starting a business for the first time, there are a lot of things you need to figure out on your own–marketing, branding, finance, operations, HR, and more. Being an entrepreneur is a learning curve, but every experience you have teaches you a lesson on how you can do better the next time around.
We've spoken with 13 entrepreneurs who shared what they wish they knew before launching their business, and their advice will help you to make more informed decisions moving forward.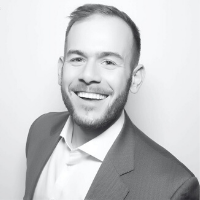 Validate customer demand for a product.
Don't spend all your time and energy building a product that people won't care enough to buy. When I first started Beepboop, the website featured dozens of super specific, niche Spanish language courses available for purchase. However, the secret was that we didn't build a course until someone bought it. It was the purchases that provided evidence for genuine demand in one of our products. While I was often under pressure to deliver these courses by specific deadlines, I now realize the importance of not building something unless there is real demand for it. Don't put all of your eggs in one basket unless you're sure the basket exists!
– Devon Saliga, Founder and CEO of Beepboop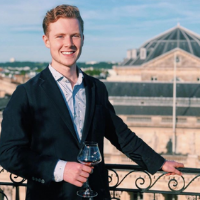 Properly value your time and services.
Many businesses starting out just throw random prices out to clients but don't back it out to hours worked and the value of their services. When I first started out, I did just that. I thought, "Oh, $500 sounds great!" I ended up with way too much work for too little pay. Now that I know how to properly gauge the time something will take, I can correctly price my services.
– Brandon Amoroso, CEO of electrIQ marketing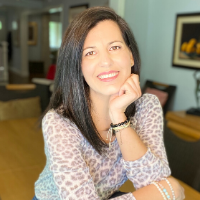 There is no right path. There's only YOUR path.
One of the biggest mistakes I see first-time entrepreneurs making is trying to get the "right" path to their success. They need their idea to be rock solid and their path to be mapped out from beginning to end. But that's not how entrepreneurship works. Your business will probably look completely different even six months from now. The trouble is, you won't know what part of your business or idea is solid and what needs adjustments until you actually dive in. Entrepreneurship is messy, and every path is as unique as the person walking it. So, if you have an idea for a business, stop listening to the "experts" and just start!
– Ellie Shoja, CEO of Peace Unleashed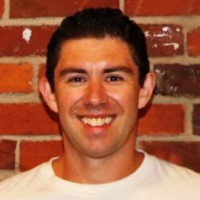 Be more skeptical of potential partners.
I am a very trusting person. While it has been advantageous for the most part, it has been a falter one particular time. I partnered with a hot-shot programmer that came in with a lot of promise and delivered next to nothing. If I were more skeptical and thoroughly checked his references, including ones he didn't provide, I would have been able to make a better decision and save the company a lot of costs and headaches.
– Kean Graham, CEO of MonetizeMore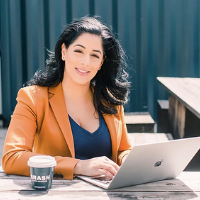 You need A TON of motivation, drive, and self-confidence.
As a lifelong connector of people, I thought I had done enough research to prepare myself for the journey of entrepreneurship. The one thing I wish I knew was the amount of motivation, drive, and self confidence it would take for me to stay the course. When you decide to embark on something that is new or different from the journey others around you are on, the support you assume would be present just isn't there. It needs to come from within.
– Michelle Enjoli, Bilingual International Speaker and Career Coach at Michelle Enjoli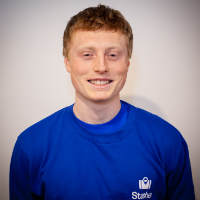 Take the time to understand how investors operate.
Raising finance for a startup is one of the most confusing elements of starting a business – and this is coming from a guy who studied economics! I wish I had known more about it before we embarked on the journey. There are some great books out there – Zero to One (Peter Thiel) and The Hard Thing About Hard Things (Ben Horowitz), although I think it was Venture Deals (Brad Feld and Jason Mendelson) that got me really clued up about how investors operate. Understanding what "vesting schedules" mean, how share distributions work, and other terms like "liquidation preferences" would have saved me a lot of trouble down the line!
– Jacob Wedderburn-Day, CEO + Co-Founder of Stasher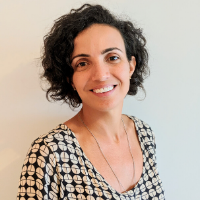 Owning a business will always be a work in progress.
Entrepreneurship is an always-on work in progress: your original idea will change according to your customer needs and you need to be close enough to them and ready to review your value proposition several times. That said, there's nothing better than seeing the impact of your product in your clients' lives and works.
– Patrícia Osorio, Co-Founder of Birdie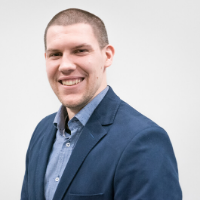 Determine what can be outsourced.
When I started my business I tried to do everything from the website to accounting myself. However, my unwillingness to sacrifice time with customers meant that I was working rather long hours. I sat down and spent a couple of hours figuring out the following two questions: (1) what are the things I cannot outsource, and (2) what are the things I could outsource? Once I had a list of items to outsource, I went item by item and either automated or delegated the tasks, ensuring I had more time.
– Bruno Pešec, President of Pesec Global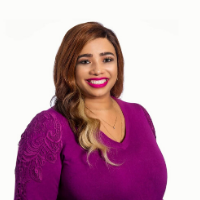 Know your customers.
During my fresh-entrepreneurial days, I didn't know what exactly my customers wanted. This was a massive setback on my part. I wasted so much time doubting the quality of my work instead of coming up with ways to improve my services. Spend more time learning your ideal customer inside and out. It will take out the guesswork and help you know what to offer them that will solve their problem.
– TerDawn DeBoe, CEO of Creative Thought Solutions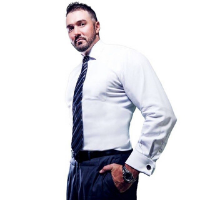 Think about your sales and marketing plan.
When I launched my first company I didn't think about the customer journey or marketing our business. I thought when the site went live that it would get flooded with sales. For any entrepreneur starting out, you need to have a solid sales cycle and marketing plan!
– Loren Howard, Founder of Prime Plus Mortgages: Private Money Lenders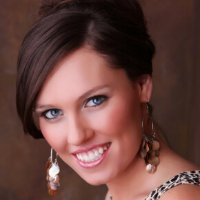 You can't do it all alone.
You often start your business as a solo person but quickly realize when you scale that trying to wear the VP hat of every department by yourself is overwhelming and unnecessary. Hiring a virtual assistant and later an online business manager is important–but from day one, you can set yourself up for success with this by documenting all of your processes and procedures.
– Laura Pennington Briggs, The Freelancing Coach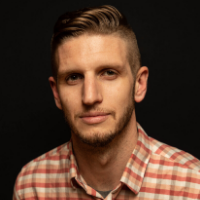 Launch sooner.
Like a lot of founders, I spent countless hours scoping, tinkering, researching, and fine tuning before ever pushing Uncrowd live. Post launch, the market and my users provided me with vital information about how I should be thinking about the product and improving it for the future. The build phase is exciting, but it's also safe. You're insulated from criticism. You can ignore the aspects of running a business that are less glamorous. I don't know anyone who's ever launched a "perfect" product, but I know plenty of people who have scrapped their MVPs and rebuilt their product after gaining traction. Push your product live. You can still tweak things, add features, or even rebuild after launch, but there is no substitute for real user feedback.
– Forest Richter, Founder and CEO of Fresh Coast Labs + Uncrowd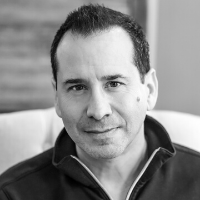 Excellence is determined not by success, but by how you handle failure.
Exhibit resilience in the face of defeats, optimism during dark days, tenacity in the face of difficulty, creativity in the face of unforeseen circumstances, and, most importantly, infectious enthusiasm when motivating others to assist in the endeavor at hand.
– David M. M. Taffet, CEO of Petal
There are all great tidbits here from various perspectives of being an entrepreneur. Which one resonates with you the most? Leave your response in the comments below, and don't forget to browse through our resource hub to find the best tools to help you navigate your business.