Whether you're commuting to work, doing chores, or simply trying to get inspiration, podcasts are an easy and convenient way to absorb really helpful information as you work on building your business. However, there are so many podcasts out there to choose from… so we asked 13 entrepreneurs to share which ones have helped them the most.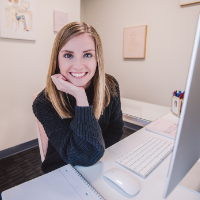 Student to CEO Podcast by Student to CEO
Our very own podcast, Student to CEO, shares the stories of successful entrepreneurs who started their businesses at a young age and are still thriving today. Although there are so many podcasts out there that teach about business and entrepreneurship, we believe that ours stands apart due to the guests having a different perspective from starting their business while in school or shortly after. These stories allow our young listeners to connect to the guests even more!
– Ashley Mason, Founder of Student to CEO + Dash of Social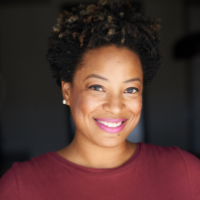 Quote of the Day by Sean Croxton
The podcast that really shaped me was Sean Croxton's "Quote of the Day" show. It's short 15 minutes or less snippets of motivational speeches from entrepreneurs and business leaders from around the world like: Lisa Nichols, Bob Proctor, Steve Harvey, Abraham Hicks, etc. Listening to these clips every day helped to keep me motivated and inspired to build my business and also to keep going when things got tough. It also helped me with developing a money and business mindset, amongst other things.
– Leah Frazier, CEO of Think Three Media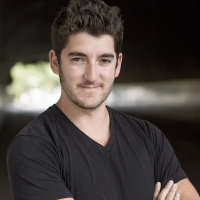 This Week in Startups by Jason Calcanis
I listened to it religiously when I started my first company. Jason brings you a weekly take on the best, worst, and most outrageous entrepreneurship stories. He gives you an insider's look at what's happening in the tech industry bluntly and with humor. He helps with strategies for improving your business and motivating your team too.
– Erik Huberman, Founder + CEO of Hawke Media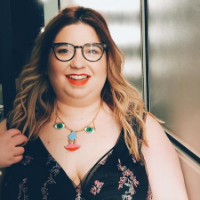 The Skinny Confidential's Him & Her Podcast
The Skinny Confidential's Him & Her podcast was the one that changed the game for me. It's rare for me to find a podcast that taps into everything I'm looking for – business, mindset, etc. – that's ALSO hosted by people who are funny and engaging. It feels like I'm chatting with friends, but I'm actually learning.
– Ashley Couto, Transformational Astrologist at Soul Sermon, Inc.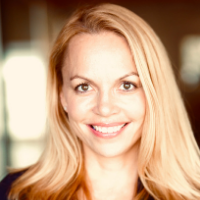 The Howard Stern Show
I think what he has done with the audio medium is absolutely extraordinary – keeping millions of captive listeners for hours a day for over 3 decades. But he always says the only way he became a better audio content creator was to keenly understand the way people interact with his content – which means having metrics around listen-through, bounce rates, and engagement. Knowing that the vast majority of podcasters don't have access to this critical data, especially all in the same place (less variables), the same way YouTubers do on YouTube, I realized they really need a platform that would provide them with the data that would help them continue to make increasingly engaging content and grow their audience. Once they nailed content and audience optimization, turning on ads should be easy for them. They should not need independent networks or huge exclusive deals with publishers like Spotify to make real money. That's when I realized the time is right to create Vurbl to vastly improve the creator AND listener experience concurrently. Then, providing a one-stop shot for audio advertisers to target their ads on top of that would be a no-brainer.
– Audra Gold, CEO of Vurbl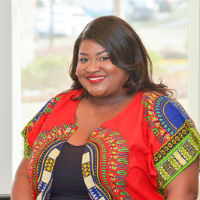 Conversations with Chan by Chandra Gore
My podcast has shaped me as an entrepreneur because I am able to share lessons learned by myself and guests who appear on my podcast. I also share tips on how to expand and build a great foundation for your entrepreneurship journey. Listening to others share their trials and successes has helped me to avoid making the same mistakes and keeps me growing and learning.
– Chandra Gore, CEO of Chandra Gore Consulting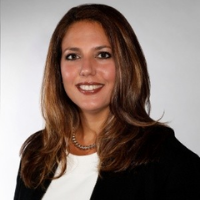 How I Built This by Guy Raz
A podcast I love is "How I Built This." It is an amazing podcast that helps me get motivated by listening to others success stories and it gives me insight on how to start a brand. The host, Guy Raz, brings on a lot of great entrepreneurs as guests to talk about how they built their businesses. It's inspiring and also humbling to hear about the many trials and triumphs each person goes through.
– Tracy Julien, CEO of bioClarity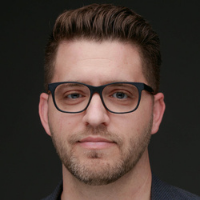 The Tim Ferris Show
Tim Ferris explores both the greatest successes and biggest failures and challenges successful people across many industries faced in their life, which is why the Tim Ferris Show is a podcast that helps me figure out more about the type of entrepreneur I want to be and the impact I want to have on my community. A lot of the guests on Tim's show are extremely successful entrepreneurs, but all of them have a unique path to greatness, and I like finding patterns and themes in their journeys that I can learn from.
– David Adler, Founder and CEO of The Travel Secret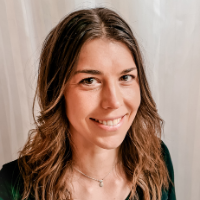 The Ecommerce Influence Podcast
As an Ecommerce entrepreneur, I've found The Ecommerce Influence podcast as being priceless for offering such great advice, techniques and stories from other entrepreneurs to inspire, educate and motivate. The hosts share their wealth of professional experience on matters relating to SEO, paid ads and social media as well as featuring great guests including founders of many well known online brands who share helpful insights into what's made them successful, as well as encouraging tidbits from their struggles along the well-worn entrepreneurial path. Highly recommend to other Ecommerce brands!
– Emily Amor, Owner of Triffid Swim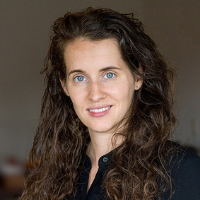 The Marie Forleo Podcast
The hostess is truly inspirational, her podcasts are always well-prepared and feature amazing guests. Each episode is not only extremely motivating, but it also reminds entrepreneurs that their gift is unique, they are unique, and their businesses can thrive and prosper. Marie regularly interviews authors of non-fiction books that can help you grow as a person and business owner.
– Dorota Pawlak, Translator + Business Consultant at DP Translation Services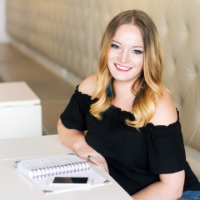 The Hustlenomics Podcast
I have really been shaped as an entrepreneur by starting my own podcast, The Hustlenomics Podcast, a podcast that features female entrepreneurs about their journey to becoming business owners. The Hustlenomics Podcast is different than most business podcasts because it features women's journeys at each stage, not just the success stage. You hear from a range of ages, backgrounds, specialties, and experience, from the side hustler to the six-figure CEO. No matter where you are on your journey, listeners will be able to find a story that resonates with them and will walk away with actionable tips, strategies, and tools to help them grow their business. I have learned so much from my guests, who have generously shared their struggles, mistakes, triumphs, and dreams with me. As a business owner, this podcast has not only helped me gain confidence in myself, but it has proved to me that even though our paths might look different, we are more alike than we realize.
– Katie Eaker Thompson, Founder of Modern Darling Media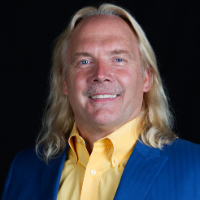 The Speaker Lab
As a professional speaker, I was attracted to "The Speaker Lab" after listening to it once! It was my introduction to podcasting in general. The amount of content along with the questions that Grant asks fills me with ideas each time I listen. I always leave better than when I came, and isn't that the overall goal of a podcast?
– Dave Molenda, Founder of Positive Polarity & Host of The Positive Polarity Podcast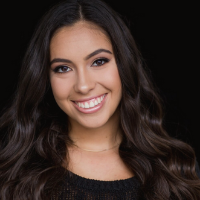 The New School Podcast
While I myself am not an entrepreneur, The New School Podcast is a great place to start for aspiring entrepreneurs. The New School started from a simple premise: how do you turn your passion into a meaningful career? Each episode features a new guest who has a career path that might differ from the norm. The podcast highlights how guests have turned their passions into professions. Christine Hong is not only our host, but also our founder and CEO. She is also the creator and CEO of her own app, Auby. Christine inspires our team through her drive for success, excellent leadership, and passionate spirit.
– Marissa Wolfsheimer, PR Manager at The New School Podcast
Although these are just a few of the podcasts that have been created, there are many more out there, guaranteeing that you'll find just the right one for you.
Which podcast did we miss on this list? Let us know!