This blog post may contain affiliate links and has been sponsored by various companies. We only promote products and services that we know and love. Thank you for supporting the companies that support Student to CEO!
Tis the season for holiday shopping! If you're in need of suggestions for what to buy the aspiring entrepreneur in your life, or you're an aspiring entrepreneur who wants to treat yourself to something nice this year (which we FULLY support!), you've come to the right place.
We're thrilled to present our FIRST-EVER holiday gift guide for aspiring entrepreneurs, and we're honored to have worked with small businesses to have made it happen.
Without further ado, browse through our guide to see the products we recommend this season and why we highly suggest that you invest in them!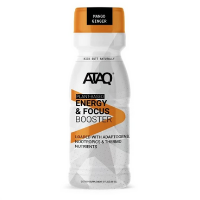 ATAQ Energy + Focus Booster Shots
As an entrepreneur, your day is never-ending. Between balancing your business life, your personal life, and other responsibilities, your energy can decrease really quickly, causing you to need the ultimate pick-me-up.
Rather than turning to a caffeinated drink like coffee that may give you a quick burst of energy and then cause you to crash, try something like ATAQ's Energy + Focus Booster Shots! These mango-flavored functional shots are made with whole foods and are gluten-free, non-GMO, dairy-free, soy-free, and vegan so that you feel good about what you're putting into your body. And, most importantly, this shot also helps build energy and mental clarity!
Buy ATAQ's Energy + Focus Booster Shots now.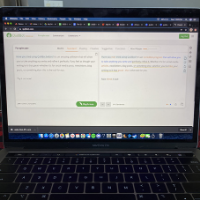 QuillBot
Is writing not your thing? If so, QuillBot is about to become your new BFF!
QuillBot is "the first and only comprehensive AI writing collaborator that rewrites full paragraphs and refines content." If you are writing a blog post, newsletter, social media post, or other form of content that you feel is just totally sucky, you can use QuillBot's paraphraser or summarizer tools to add some life into your words.
Although I love to write, I know that writing so much content all the time can really affect the quality, so it's incredibly helpful that I can use QuillBot to enhance what I produce. And, what makes this software even better is that it has extensions for Microsoft Word, Google Chrome, and Google Docs–so the Google Docs lover in me is pleased!
Sign up for QuillBot now.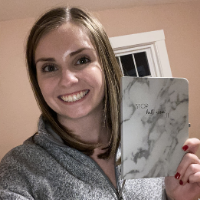 "Stop Half-Assin' It" Marble Notebook
Let's be real here… is there ever such a thing as having too many notebooks? I'll answer that for you: NOPE!
As a notebook fanatic myself, I can't help but be drawn to buying notebooks to document all of my lists, ideas, and doodles… especially when there is a motivational saying on the cover! This "Stop Half-Assin' It" Marble Notebook is the perfect notebook to keep by your side as you end 2020 and prepare to begin 2021.
Purchase the "Stop Half-Assin' It" Marble Notebook now.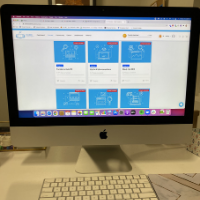 Hawk Academy
SEO… you know you need it, but you have no idea where to begin. Too many technical terms, too little time! That's where Hawk Academy comes in.
Hawk Academy is the ultimate SEO course that teaches you everything you need to know about fully optimizing your website. Offering three different tiers to provide you with different trainings and information, this course shares easy-to-follow steps that will help your website go from barely being seen at all to showing on the first few pages of Google. What could be better than that?
Invest in Hawk Academy now and use the code STUDENTTOCEO10 for 10% off everything, including the lifetime pass.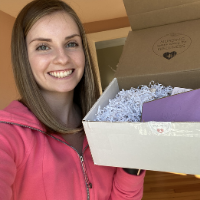 Personalized Self-Care Kits
As an entrepreneur, self-care is crucial… especially during the winter months! Self-care isn't always expensive spa days and constant workout classes. Instead, it can consist of using little products that make you feel good on the inside and out.
Personalized Self-Care Kits by Nursing Your Way to Wellness contain a variety of products that are perfect for treating yourself. From essential oils to candles to teas and beyond, you have everything you need to truly focus on putting yourself first! The best part about these boxes is that they're customizable so that you can choose the scent and color that you enjoy best. I chose the eucalyptus scent to help with stress and anxiety and the color pink because it's my favorite. I've already enjoyed diving into these products and can't wait to continue to do so as we get through the cold weather!
Treat yourself to a Personalized Self-Care Kit now.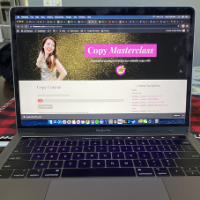 Copy Masterclass
One of the biggest struggles that people have when it comes to marketing is writing their copy for the website, sales pages, landing pages, and more. And about pages? Don't even get me started! Writing about yourself is a whole other beast.
If you feel the same way, Copy Masterclass is for you. Copy Masterclass is a self-taught course that guides you through every part of writing copy for your business. From identifying your mission statement to understanding the problems that your target market faces to being persuasive and more, this course covers all of the bases and leaves you feeling proud of what you write.
Enroll in Copy Masterclass now for 50% off when you use the link included here.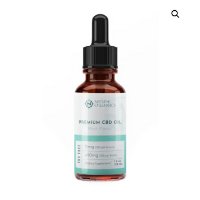 Premium CBD Products
2020 has been stressful, to put it lightly. Throw being an entrepreneur on top of that, and you are experiencing stress and anxiety in an entirely different way!
North Organic's Premium CBD Products are excellent for helping with the roller coaster emotions and feelings that come with being an entrepreneur: stress, anxiety, lack of sleep, trouble with focus, alertness, etc. These products are here to help you stay calm and thrive as you work on building your empire. Available in tinctures, gummies, face masks, and more, these CBD products are an effective way to make you feel like you have your head on your shoulders and help you keep moving forward.
Try North Organic's Premium CBD Products now.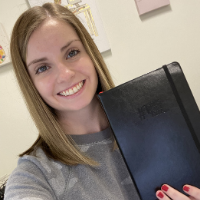 #ThisIsMyEra Planner
As someone who has always been a Type A, planner, and office supplies lover, the #ThisIsMyEra planner is absolutely perfect for me. This 90-day planner doesn't have any dates in it, which is perfect if you're the type of person who likes to start using planners at random points during the year rather than at the very start.
It has various sections that are so helpful for helping you to truly plan as best as possible: master goal lists, monthly review pages, daily review pages, and more. I'm a very ambitious person who thrives off of setting goals and finding ways to achieve them, and I know that this planner will seriously come in handy as I work towards what my heart is set on in 2021.
Order the #ThisIsMyEra planner now.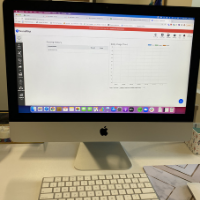 SocialPilot
We all know how important it is to use social media for your business, and it's even more important to plan your content in advance so that it doesn't get forgotten about. Rather than publishing each post day by day, it's best to use a scheduler to schedule it all at once–and that's what SocialPilot is for!
SocialPilot is a social media scheduler that has a variety of incredible features available that any business owner is sure to love. From adding team members to scheduling multiple posts to viewing analytics and more, what else could you need?
Start using SocialPilot today.
I've thoroughly enjoyed using these products as I continue to be a boss in both of my businesses, which is why I know you'll feel the same. Leave a comment below if you try any of these products or have suggestions for products I missed!