There's no doubt that we're facing some weird times right now. Between many companies laying off or furloughing their current employees, in addition to other companies canceling job interviews and internships that recent college grads had lined up, it's hard not to worry about your career. In fact, in a recent poll by College Reaction, they discovered that 38% of college students' jobs had been canceled, and 90% of college students are concerned about the US economy and job market.
Many individuals choose the corporate route because they view it to be more "guaranteed" or "secure," but what if we told you that being your own boss can actually give you more security during not only a recession but also in other tumultuous times?
We've chatted with successful entrepreneurs who began their businesses during the 2008 recession to share why they think it's so important to become an entrepreneur during financial crises like this one. Read their advice below and let us know what you think.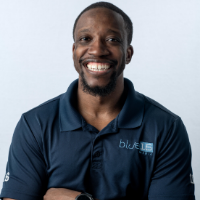 Some of the most successful organizations started during bad economic times.
I've read a lot about how some of the most successful organizations started during bad economic times. A lot of this is because there's more opportunities. These opportunities could be new ways of doing things, new industries or even new technology. At the heart of entrepreneurship is solving problems so when things are often "falling apart," the true entrepreneurs emerge. Often, it's disruptions where these opportunities present themselves and one of these is what we are experiencing today. When I started my business, digital marketing wasn't what it is today, and being able to start during disruptive times provides opportunities that are harder and often more expensive than these transitional times.
– Gresham Harkless, Founder of CBNation and Blue 16 Media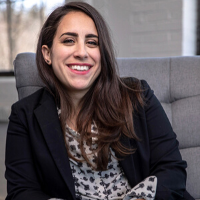 A recession gives you the strength to be an entrepreneur.
Starting a business in a recession is a blessing in disguise because entrepreneurship is not easy. If you have the willpower, determination, belief, and stomach to handle the barriers that are constantly thrown at you in a recession, then you can handle the struggles and successes of running a business! When I first started Aliste Marketing, I was told that creating a business in a recession is like sailing with no wind–it is hard and feels impossible, but once the wind comes, the boat is going to fly…. if you can wait for the wind, then you can succeed!
– Alicia Williams, Co-Founder and Creative Director of Aliste Marketing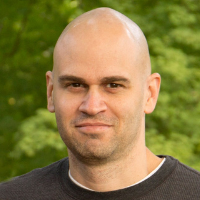 Opportunities for advancing in your career may be very limited.
Starting a business during a recession can be a good option because opportunities for advancing in traditional jobs as an employee may be very limited. I started my business in 2007, while I still had a full-time job as an auditor. In 2008, my employer laid off about 25% of my colleagues. I didn't lose my job, but opportunities for advancement were basically nonexistent. Raises became very small and the company wasn't hiring for any positions unless it was absolutely necessary. The same thing was happening at many other companies during that time period. If I wanted to find a job with better pay or more opportunities for advancement, it would have been very hard for the next couple of years. But at the same time, I was able to work on my own business on the side, get it to the point that I was able to leave my full-time job, and then start making more money while being self-employed. As an employee, you really have to rely on opportunities that are out there, and during a recession, those options are often limited. By starting your own business, you can make your own opportunities.
– Marc Andre, Founder of Vital Dollar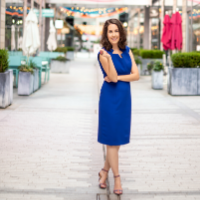 Times of crisis create problems where YOU can provide the solution.
I started my business as a finance writer in 2010 because I couldn't find a job. It has since turned into a multiple six-figure consulting business that is getting me through the current crisis. The truth is times of crisis and uncertainty create A LOT of opportunities. First, because times of crisis cause a lot of problems that need solutions. If you can fix those problems you can get paid (ex. people with education experience can create something to help parents who have a huge problem of having to learn how to homeschool their kids). Additionally, the reality is most people get scared and don't make any moves right now so there is less competition. Those who can fix problems and choose to expand when others are fearful are usually the ones who come out winners on the other side of recessions.
– Amanda Abella, Sales and Marketing Coach and CEO of Make Money Your Honey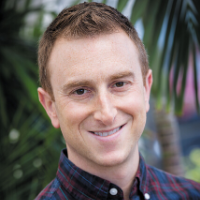 Entrepreneurship gives us better long-term security.
A great economy is a terrible teacher for entrepreneurs since it can give you a false sense of long-term security. Meanwhile, nothing teaches you to be strategic like a recession, where you must deploy every dollar carefully. More startups have been lost to the founder wasting money than any other reason, so the best mindset we can adopt is to be thankful that a recession helps hone our overall strategy and makes us more diligent about the way we build and market our businesses.
– Peter Kozodoy, Author of Honest to Greatness and Inc. 5000 Serial Entrepreneur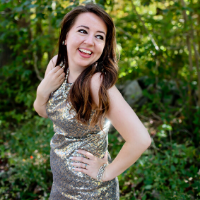 Your professional life is most likely at a crossroads already.
Although I think anytime is a wonderful time to start a business, doing so during a recession is often the absolute best time to start because your professional life is usually at a crossroads anyhow. Before getting too strategic about which business might be the most profitable or recession-proof, it's best to ask yourself what you most enjoy doing in your day to day life. What do people thank you for? Make a list or consider asking your friends. Once you know what you enjoy doing (and what people thank you for – AKA see value in), that is often the right business to start. In a recession, what have you got to lose?
– Liz Theresa, Web Designer, Business Mentor, and Copywriter at Liz Theresa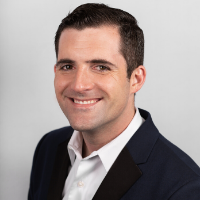 You can look at what the market needs and get ahead.
When a recession hits, people can't just stand back–especially business owners. We have to work harder, pivot even more and never give up–we don't have a back up plan! You have to be able to take risks–that is what sets apart successful entrepreneurs from the pack. By NOT taking risks, you are actually putting your business in more danger because you are standing still. People should start businesses during a recession as you become in control of your destiny. What does the market want? What is something you can start at where there aren't a lot of players? Start there!
– Trevor Rappleye, CEO of CorporateFilming and FranchiseFilming
Do these difficult times have you thinking about launching your own venture? Student to CEO is here for you as you navigate the next move you're going to make. View our resources, read our other blog posts, listen to our podcast, and join our Facebook group to get the advice and support you need.